Submitted by

nialljpoleary

on Sat, 04/15/2017 - 06:15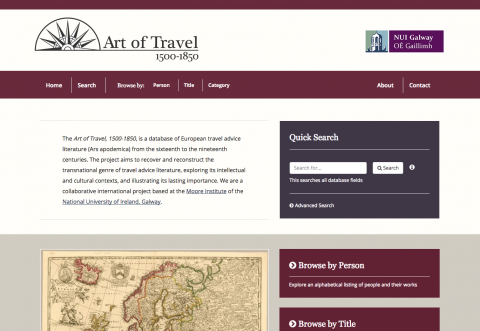 Phase I of the Art of Travel, 1500-1850 database went live today!
The Art of Travel, 1500-1850, is a database of European travel advice literature (Ars apodemica) from the sixteenth to the nineteenth centuries. The project aims to recover and reconstruct the transnational genre of travel advice literature, exploring its intellectual and cultural contexts, and illustrating its lasting importance. It is a collaborative international project based at the Moore Institute of the National University of Ireland Galway.
Working closely with the Moore Institute, I helped develop the database and functionality behind the new site.  Now you can find out more about travel literature through the ages with this wonderful new resource.